The first campus dedicated to the
Economy of Trust

.
The unlimitrust campus brings together innovative companies to provide the tools to generate trust in the economy over the long term.
Currently, companies on the campus rent private spaces, on a secure site, ranging from small spaces of 100m2 to an entire floor of over 1000m2. The rental spaces can also be partitioned according to needs of the companies. Mini-lab and storage space is available. On-site catering is available from three different outlets. Everything is designed so that the unlimitrust community can work comfortably in a modern environment.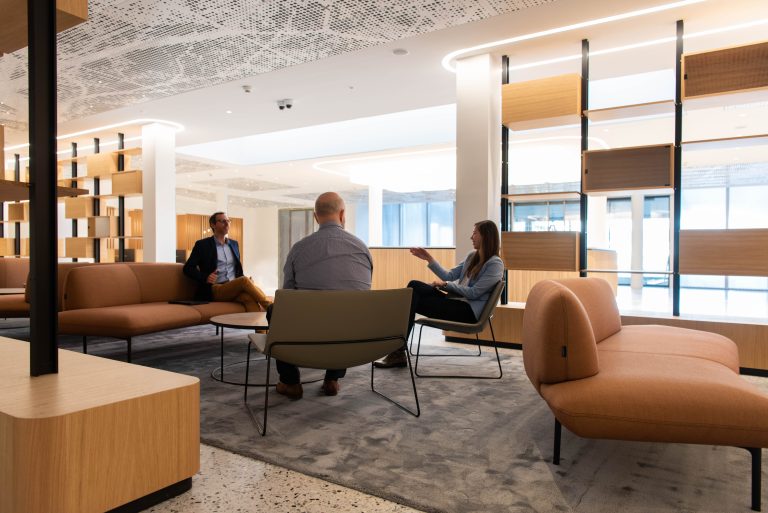 A place to
meet

.

The lobby and welcome lounge is the connecting place where future-shaping encounters happen. It is equipped with tables and quiet spots to meet with clients and partners, or simply to catch up with fellow members and colleagues.
Places to
work

.

On campus, you'll find two meeting rooms and two creative rooms, all fully equipped to meet the diverse needs of the community.

The meeting rooms are available to all members for workshops, board meetings, training sessions and more.

As for bigger events and conferences, members can book an 100-seat conference room with full audio-visual equipment.

All these spaces are designed to stimulate imagination and creativity.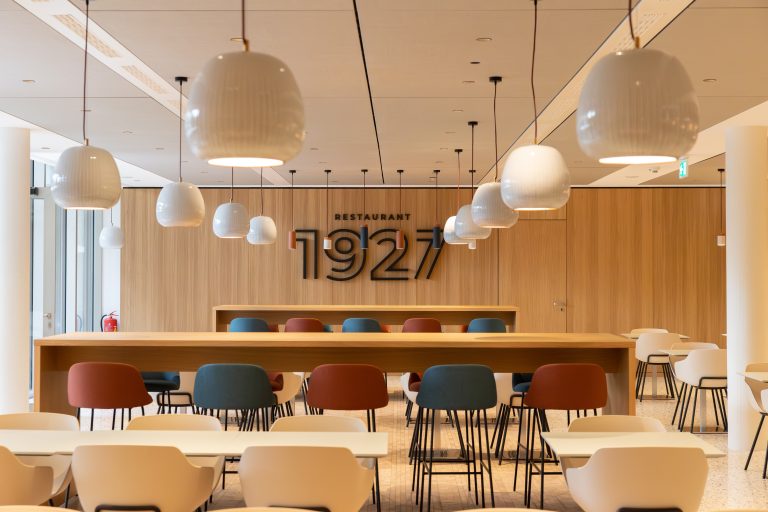 Places to
eat

.

When hunger or thirst strikes, there are plenty of tasty and healthy options available to members and their visitors: Enjoy a savoury breakfast or a snack at the café, or head to our sit-down restaurant with an outdoor patio area to treat yourself to a delicious meal or carry on the conversation after an event. You'll also find a 24-hour general store with quality products to take home or to your office, as well as space to sit and relax.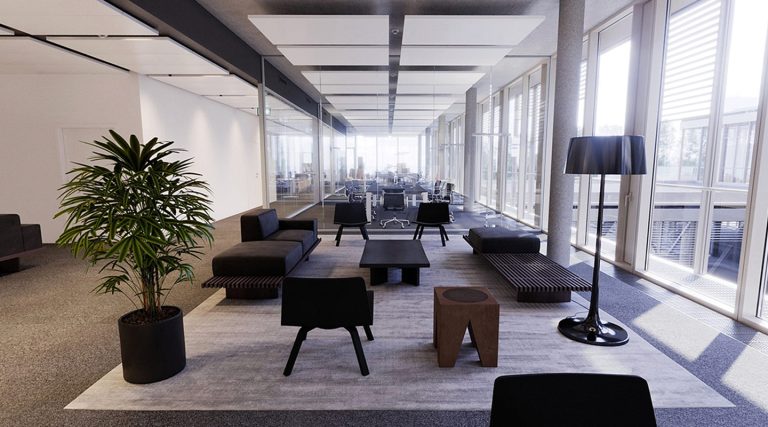 Flexible

co-working

.

Demand for flexible office space has grown considerably in recent times. At the unlimitrust campus, members will be able to share co-working spaces while benefiting from all the amenities the site has to offer. Please speak to us if you are interested in this opportunity.
Other

services

.
Members App
The unlimitrust campus app allows members to create events online and invite guests, get campus and community news, give feedback, book meeting rooms and social desks in their offices, see weekly menus and pre-order meals, get answers to frequently asked questions and invite visitors to campus. It is available for download in all app stores, under unlimitrust campus.
Parking
Thanks to its location in a vibrant area, the campus is easy to reach by public transport, with limited parking facilities for visitors. Tenants have dedicated parking spaces in the indoor car park, which also includes spaces for bikes, motorcycles and scooters. In 2024, an underground bike park with a 400 bike capacity and equipped with showers, lockers and charging stations will be build at the site entrance.
Fastest ways to

get here

.
Frequency of public transports
Departure

Train

Car

Bus

Itinerary
Lausanne Station

Train:

5'

Car:

11'

Bus:

20'
Itinerary
Geneva Airport

Train:

60'

Car:

30'

Bus:

-
Itinerary
Bern

Train:

1h30

Car:

1h10

Bus:

-
Itinerary
Zürich Airport

Train:

3h30

Car:

-

Bus:

-
Itinerary
Public transportation nearby
Description
Walk from Malley Railway Station
5 min.
Itinerary
Bus line numbers
13, 17
18, 33
itinerary
Future East/West high frequency bus route [BHNS] by 2023
Future East/West tram line [T1 Renens Lausanne] by 2023